Student Health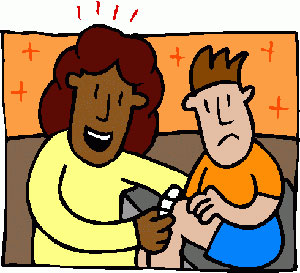 Student Health Screenings
We do vision and hearing screenings annually in selective grades and by referrals. We send results home upon completion.
School Medication Policy
We only give medication to students with written consent from parents. All medication, both prescription and over-the-counter, must be in the original container when brought from home to be administered at school. Please use the link in the sidebar of this page to see the complete policy and form.
When to Keep Your Child Home
Many parents ask, "When is my child too sick to go to school?" This is not always an easy question to answer. A child who is sick cannot perform well in school and is likely to spread the illness to other children and staff. In general, we ask that you keep your child home from school if he or she has any of the following symptoms or diagnosed illnesses:
A fever greater than 100 degrees
Vomiting/diarrhea for any reason
Coughing: nonstop, deep, barking, or productive with mucous
Drainage from the nose or eyes that is not clear
Any new rash
Unusually sleepy, lethargic, or grumpy
Diagnosed strep throat - The student may return 24 hours after the first dose of antibiotic is administered.
Any illness that has kept the student up and awake during the night
Reminder
Your student may return to school:
After being fever free for 24 hours without fever-reducing medication
24 hours after vomiting has stopped
We can all reduce illness at Dubois K-12 school by using basic infection control methods:
Keep sick family members home
Do not share food or drink
Cover all coughs and sneezes
Wash your hands frequently
Let's curtail school illness by keeping sick children home.