After School Programs
We know that parents often work away from the home, and having quality, educational after school programs can keep children safe and parents' minds at ease. Our after school academic enrichment program provides students with additional opportunities for academic and social development. We provide students with a safe, nurturing environment where they can complete homework and enjoy playing with their peers. We offer a number of programs for students.
FCSD#2 Extended Day Programs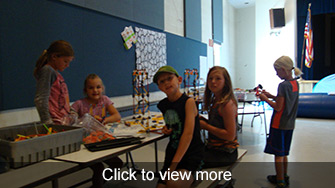 Fremont County School District #2 provides extended learning opportunities in a safe and well-supervised program for school-aged children through fifth grade.
During the calendar year, the after-school program will operate during these hours: Monday through Friday from 3:45 to 5:30 p.m. and on no school-high impact Fridays from 8:00 a.m. to 5:30 p.m., and finally on early release Wednesdays from 1:45 to 5:30 p.m.
The summer program runs seven weeks, Monday through Thursday from noon to 5:30 p.m. during the summer. Transportation is available after lunch to the Extended Day Program.
The Extended Day Program has a new phone number. Please call (307) 455-5521 to contact the Extended Day Program.